2022: WHERE ARE YOU FROM?
Exhibition of the two-year VLIR-UOS project 'Time Labs: Cuba Photography Missions' at cc Mechelen.
Promoter: Bert Danckaert - Local promoter: Ossain Raggi
Photographers: Linet Sanchez (Cub)- Ricardo Elias (Cub)- Nelson Ramirez de Arellano (Cub) - Ossain Raggi (Cub)- Ulla Deventer (D)- Charlotte Lybeer (B)- Simon Roberts (UK)- Bert Danckaert (B)
More photos of the exhibition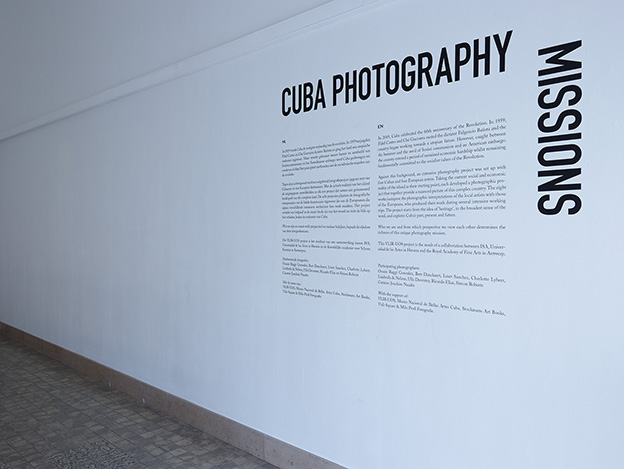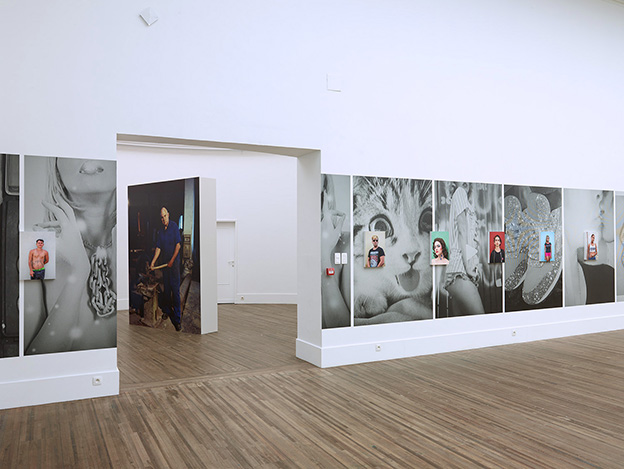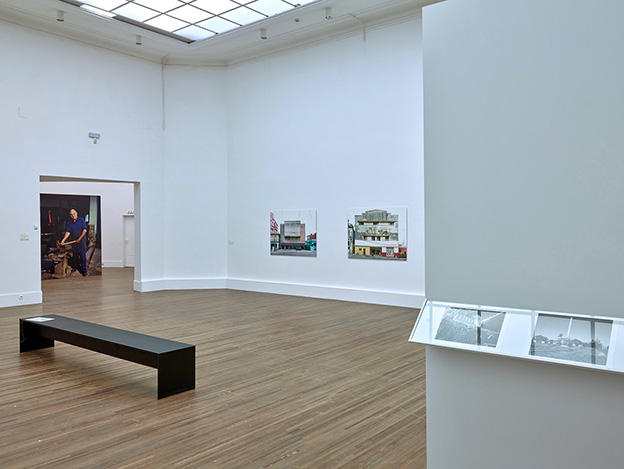 A book about the project was published: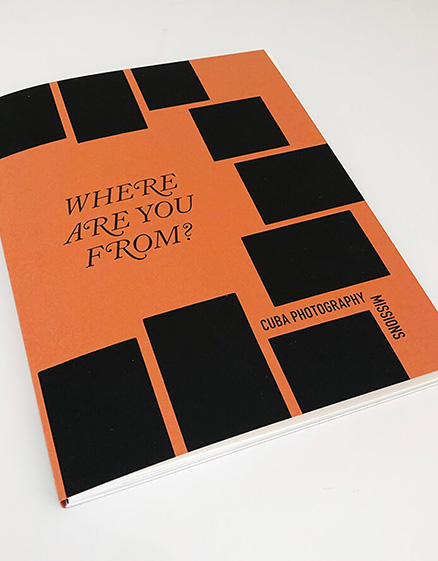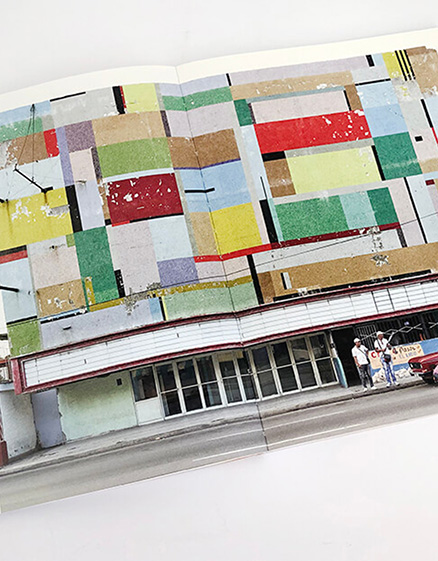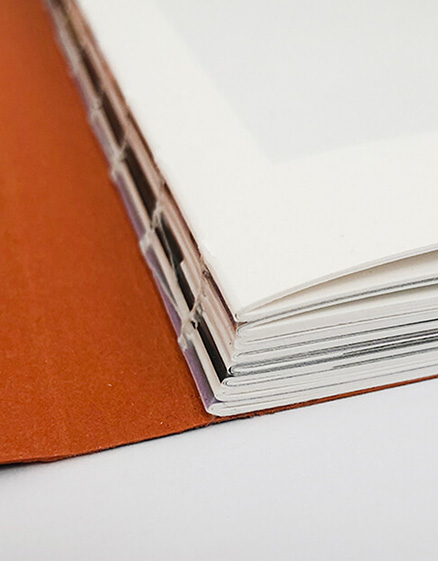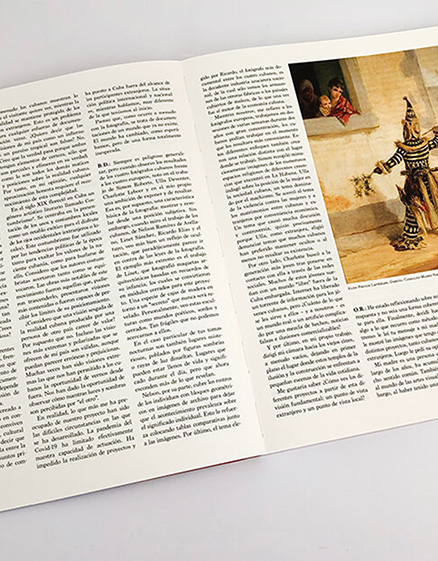 Like photography itself, the Cuba Photography Missions is slippery, complex and multi-layered. It is self-defined as a project in documentary photography; it is a collaborative international exchange among institutions and artists; it is an educational initiative; it has resulted in art. As someone whose knowledge of Cuba comes, in part, from direct experience of the place and more from photographs of it, it has been my pleasure to take part in this effort, adding some historical context as well as a personal perspective.
Towards, the end of this project, in the beginning of 2020, I took part in a symposium about it in Havana just before we all locked down. Now, a year later, I am writing for the catalogue. It's dark March in Cambridge; Cuba and the person I was when I went there seem very far away. As usual I turn to photographs and the ideas around them, hoping to figure out how I know what I do about Cuba and how that relates to documentary ideas and ideals. 
Excerpt from a text by Alison Nordström 
Flemish promoter, Bert Danckaert
Cuban promoter, Ossain Raggi González
Co-promoter, Charlotte Lybeer
GEO, An Vranckx
Flemish partner institution, Royal Academy of Fine Arts, Antwerp,
Artesis-Plantijn University College, Antwerp
Cuban partner institution, Instituto Superior de Arte – ­Universidad de las Artes
Participating photographers, Bert Danckaert, Ulla Deventer, Ricardo Elías, Liudmila & Nelson, Charlotte Lybeer, Ossain Raggi González, Simon Roberts, Linet Sánchez
Curator, Joachim Naudts
Interviews and translations, Daylenis Blanco Lobaina 
Editing, Ossain Raggi González, Simon Roberts
Graphic design, Kim Beirnaert
Coordination and advise, Bruno Devos
Concept, Bert Danckaert
Texts, Alison Nordström, Bert Danckaert, Ossain Raggi González
Published by, Stockmans Art Books

2021: LABORATORY IN FORUM+ (Dutch)
This essay analyses the work of one of the most controversial photographic artists of the last decades, and reflects on Depth on the Surface, an exhibition at FOMU (the Antwerp museum of photography). Depth on the Surface was one of the first major retrospectives of Lynne Cohen, after the Canadian photographer passed away in 2014. The exhibition was the result of an extensive study of her oeuvre undertaken by the artists Bert Danckaert and Karin Hanssen for the Royal Academy of Fine Arts in Antwerp.
https://www.forum-online.be/nummers/lente-2021/laboratory-de-nalatenschap-van-lynne-cohen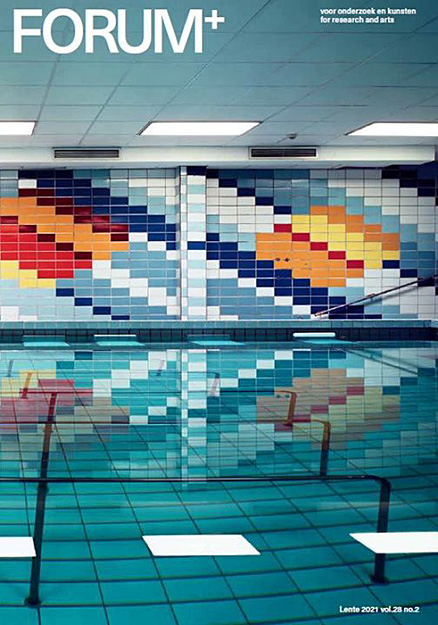 2021: THINGS THAT COUNT
Things That Count is an online photography collaboration between young photographers from Europe and Asia. Students from the Photography dpt. of the Royal Academy of Fine Arts in Antwerp-Belgium correspond online via text and images with a group of young Vietnamese photographers (selected by Matca, an independent platform for photography in Vietnam).
The photographers are divided into pairs - one European, one Vietnamese - and communicate with one another about important current issues. In these unsettled times caused by the Covid-19 pandemic, we are confronted with existential questions about how we are living and what values are important to young people as they look to an uncertain future.
Each week the participants deal with a different assigned 'value', which they first discuss in their pairs, providing suggestions and inspiration for each other, before producing one photograph that expresses each individual's personal opinion of the value in question. Fragments of the written communication between the participants and the final resulting photographs are published on a dedicated website each week for a period of 10 weeks between march and may 2021.
The project aims to be a stimulating and creative endeavour for the photographers, one that builds a bridge between two very different cultures. At a time when social contact is severely limited by the pandemic, we want to send a hopeful signal by creating an international network between upcoming artists and reflect on the things that count.
www.the-institute-of-doubt.org/thingsthatcount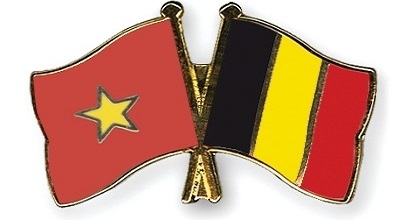 2020: DEPTH ON THE SURFACE
Retrospective exhibition at FOMU on the work of Canadian photographer Lynne Cohen (1944 -2014).
Research and concept: Karin Hanssen & Bert Danckaert
Curators: Bert Danckaert & Joachim Naudts
More images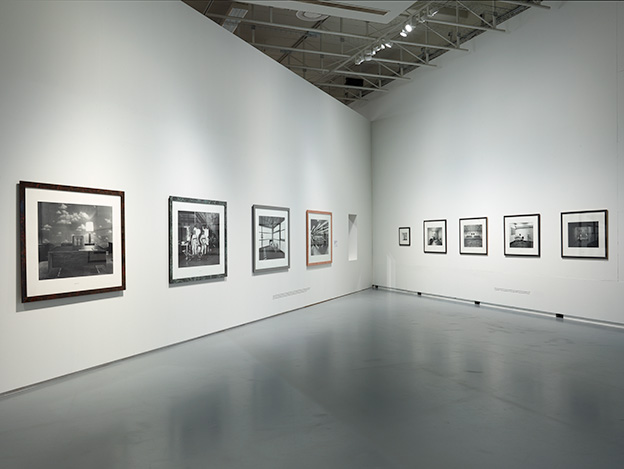 2019 - 2020: TIME LABS - CUBA PHOTOGRAPHY MISSIONS
VLIR-UOS South Initiative. In this two year project 8 photographers (4 Cuban and 4 European) will develop social-documentary photography projects related to Cuban heritage, leading to an exhibition in Cuba and in Belgium. A book on the project will be published.
Promoter: Bert Danckaert - Local promoter: Ossain Raggi
Photographers: Linet Sanchez - Ricardo Elias - Nelson Ramirez de Arellano - Ossain Raggi - Ulla Deventer - Charlotte Lybeer - Simon Roberts - Bert Danckaert
2019 : ARTIST COLLECTIVES PROJECT WITH 'PIECE OF CAKE'
Piece of Cake, European network of photo artists (of which Bert Danckaert is the only Belgian member) was invited at RAFA for a workshop with students.
More images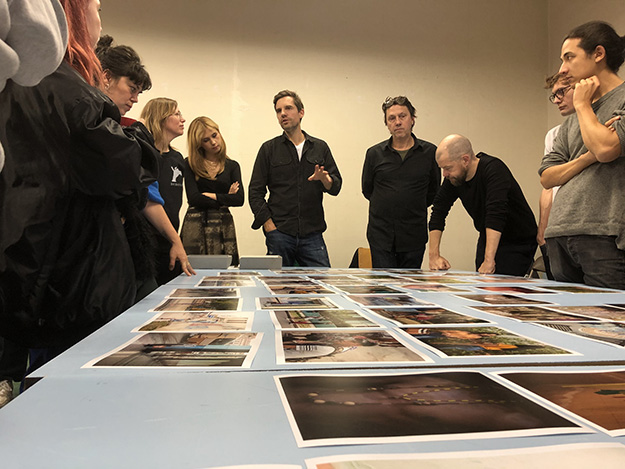 2019 : EXCHANGE PROGRAM WITH ISA, HAVANA, CUBA
In 2019 a 'memorandum of understanding' was signed making student and teacher exchange possible between ISA, universidad de las artes in Havana, Cuba and RAFA.
ISA is UNESCO world heritage.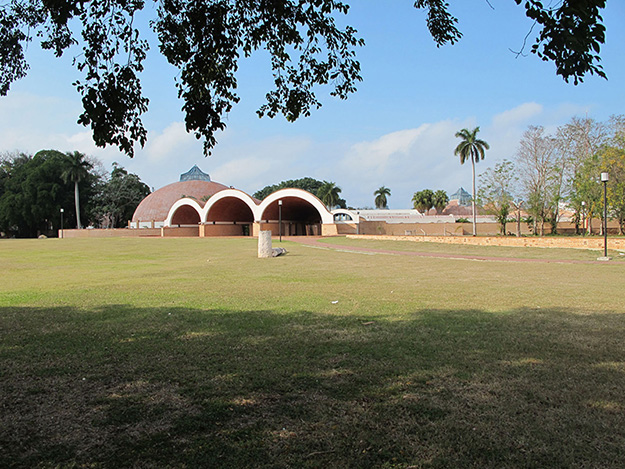 2019 : SHORT INTENSIVE PROGRAM, HAVANA, CUBA
10 Students from the photography and sculture dpt. were selected for a 'Short Intensive Program' in Havana, Cuba. In collaboration with Athar Jaber (sculpture dpt.) and Ossain Raggi (ISA, Universidad de las Artes, Havana), Bert Danckaert gave a workshop on the relation between photography and sculpture in the urban context of Havana with students from RAFA developing work with students of ISA.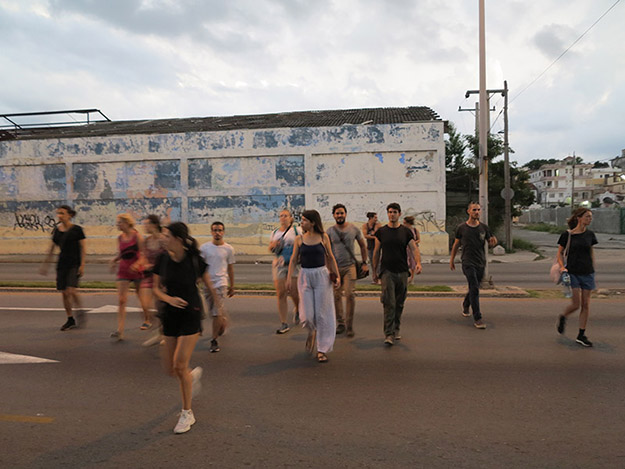 2018 : THE LYNNE COHEN LEGACY - LABORATORY
Research project by Karin Hanssen en Bert Danckaert on the work of the Canadian photographer Lynne Cohen (1944 - 2014) in close collaboration with widower Andrew Lugg.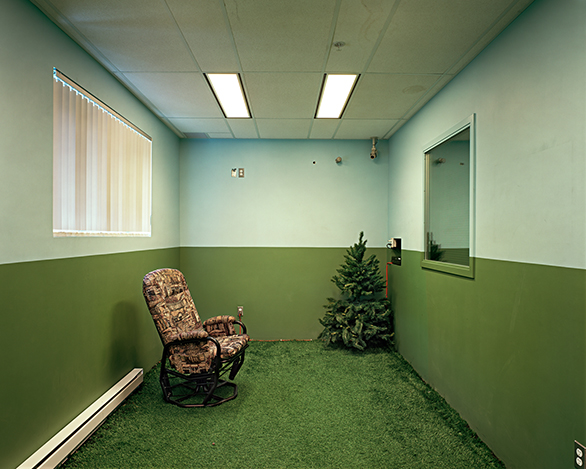 2018 : ALL IN, MOTRIL, SPAIN
In collaboration with Charlotte Lybeer, Lukas Verdijk and Valentijn Peeters, Bert Danckaert organized the study trip 'All In' to Motril, Spain on masstourism and (over)consumption - material sponsor Phase One.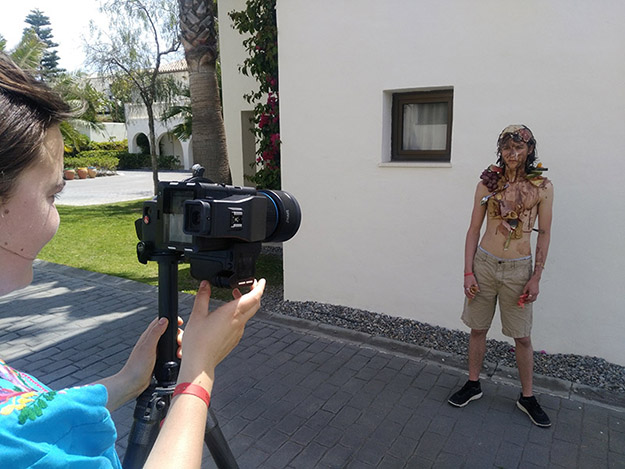 2016 : INTERRUPTING THE CITY
Peter Boelens and Bert Danckaert organized an event with exhibitions, performances and lectures at commercial center 'Shopping Stadsfeestzaal' in Antwerp.
In collaboration with ARIA-UA, St. Lucas , Royal Conservatoire Antwerp and RAFA.
More images
2016 : WORKSHOP AT GAFA, GUANGZHOU, CHINA
With a group of 10 students from RAFA, Bert Danckaert visited partner academy GAFA in Guangzhou, China to teach a workshop. The same documentary assignment was given to the students, both in Guangzhou and in Antwerp with the aim of providing an insight into the everyday life of two cities on different sides of the globe.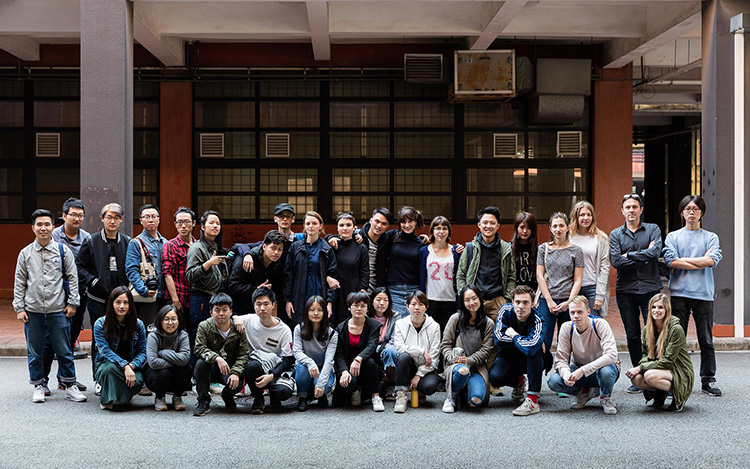 2016 : THE PROBLEM OF FORM
As part of a BOF project (bijzonder onderzoeksfonds), Bence Nanay (Antwerp University) and Bert Danckaert organized the symposium 'The Problem of Form' on art philosophy and photography at FOMU (photography museum) in Antwerp with Jason Gaiger, Alison Nordström, Dom Lopes, Götz Diergarten, Bert Danckaert and Diarmuid Costello.
More images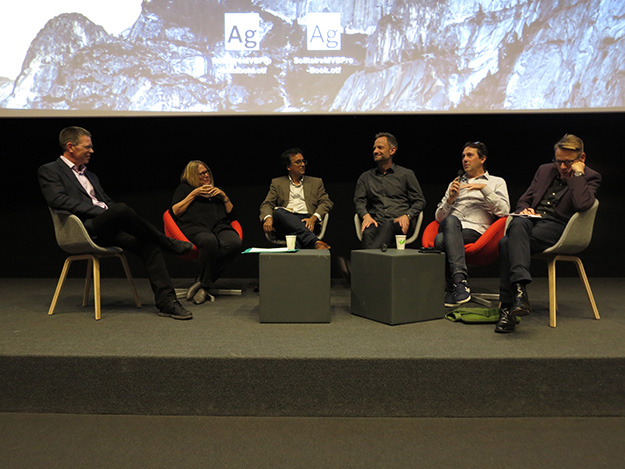 2014 : IS THIS PLACE GREAT OR WHAT!
In 2014 Peter Boelens, Bert Danckaert and Bas Teeken organized the symposium 'Is this Place Great or What !' as part of their research project 'Imaging Research'. The event, which took 'crises' as its starting point, took place at various locations in the vicinity of Antwerp. Two tourbusses brought the public to the different venues.
The American photographer Brian Ulrich gave a lecture in the Metropolis cinema complex on the book of the same name 'Is this Place Great or What !' about the downfall of the welfare society.
Jan Blommaert gave a lecture on the economic crisis in Hollywood Café. A lunch with performances was organized in restaurant Colmar Wezenberg.
In De Schorre in Boom, actor Bas Teeken interviewed Barbara Raes about burnout syndrome. In retirement home 'Zonnewende' the short film 'Kinoki' by Favier, Schröter & Berger was screened.
Priest Vitor Cruz preached at the Universal Church in Antwerp after which Jean-Paul Van Bendegem gave a lecture about the end of the world in nightclub 'Paradise'.
More images

2013 : SIMPLE PRESENT
In 2013 Lannoo published the book Simple Present with the support of the Royal Academy of Fine Arts in Antwerp. It was one of the end results of Bert Danckaert's PhD in the arts under the same title 'Simple Present'.
The book (hardcover, 186 pages) collects 86 photographs made between 2007 and 2013 in 18 different (mega)cities spread over 5 continents. The project questions the meaning of everyday urban space in an overpopulated and globalized world. The book contains no text; academic contextualization or legitimization was deliberately omitted, making the photographs a purely visual representation of the research.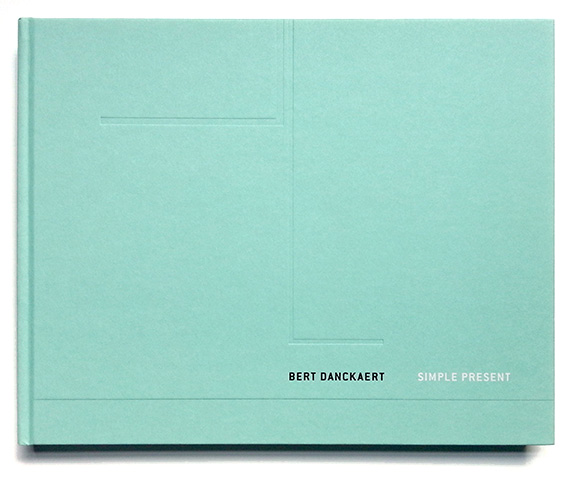 2013 : DE EXTRA'S - 2016 : THE EXTRAS
Together with the photo book 'Simple Present', the publications of 'De Extra's' (NL, EPO, 2013) and 'The Extras' (ENG, Jap Sam Books, 2016) form the final result of the doctoral research that was defended at Tilburg University in 2014, with Prof. Dr. Jan Blommaert as supervisor. It is the textual part of the research and departs from doubt and failure as a means to reflect on the work process. Where 'Simple Present' contains no text, 'The Extras' did not include images.

A photographer lands on a film set in Bollywood. He wants to photograph the décors as part of his PhD research in the arts. Posing as an extra, he infiltrates the set of Tezz, a romantic terrorist film. But nothing goes as the photographer had imagined. In among thirty other extras, he winds up on the least photogenic set. During the long day's shoot he enters into various conversations about photography and society, with the overpopulated and poverty-stricken Mumbai and its surrealistic Bollywood featured as the backdrop.
The Extras is about how doubt and incapacity drive the artistic process. The book is also a reflection on the oeuvre of photographers working along the boundaries of fiction and reality in a globalized world, where it is increasingly difficult to take a clear position (or photographic point of view).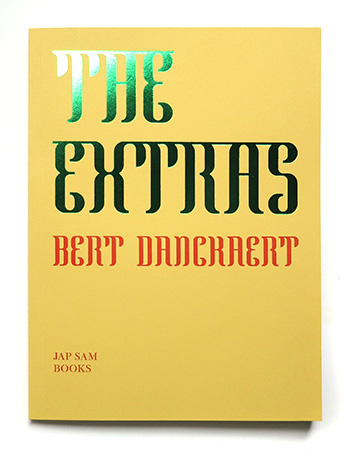 Buy The Extras here.

2012 : EXCHANGE PROGRAM BETWEEN GAFA (CHINA) AND RAFA (BELGIUM)
Bert Danckaert initiated a collaboration between the academy of Guangzhou, China and the academy of Antwerp, Belgium. Since 2012, exchanges are possible in both directions. Since then, dozens of students have spent a semester in the partner school.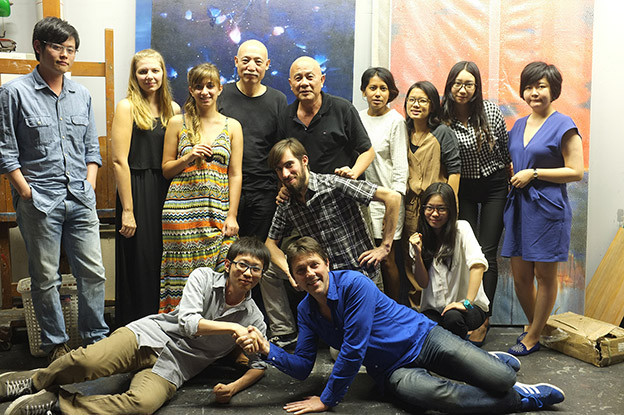 2009 : CAPE TOWN NOTES (Track Report 09/04)
With this publication photographer Bert Danckaert documents a photographic research on the notions of imaging and public space in the thoroughly politicized urban context of Cape Town, South-Africa.
Text: Jan Blommaert & Bert Danckaert
Images: Bert Danckaert
"The Simple Present can indicate the speaker believes that a fact was true before, is true now, and will be true in the future. It is not important if the speaker is correct about the fact. It is also used to make generalizations about people or things."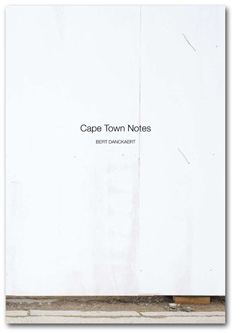 2007 : SPEELTIJD (PLAY TIME)
'Play Time' is a contemporary art exposition in Koninklijk Atheneum Berchem (a high school in Antwerp) curated by Bert Danckaert. Works by 11 internationally renowned artists will be shown in the classrooms during the Easter holidays, creating a trajectory through the corridors and rooms of this unique modernist building. Each artist will use one classroom and engage in a dialogue between his/her work and the peculiar, charged space of the classroom.
Both 'the school' and 'adolescence' provide the background and canvass for this project, which thematises the notion of 'vulnerability'. Life in secondary school ('play time') involves the transition from childhood to adulthood, and this process often comes with insecurity and trauma. The (self-)questioning character of the young adult displays similarities to the inquisitive, examining character of the artist. In some cases, the works exposed will directly refer to adolescence, in other cases the works will suggest more general links to the theme of vulnerability.
https://www.the-institute-of-doubt.org/speeltijd